Shalom - As Salaamu Aleiqum - Welcome !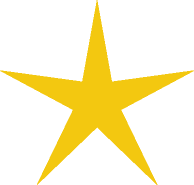 I N D E X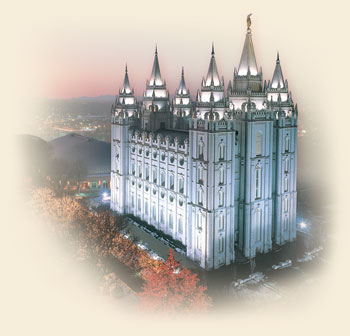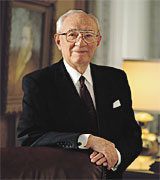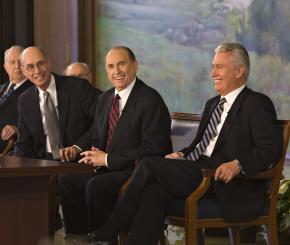 LDS Church Leaders
SALT LAKE CITY 4 February 2008 Thomas S. Monson is the new president of The Church of Jesus Christ of Latter-day Saints,
it was announced today at a news conference in the Church Office Building.
President Monson, 80, succeeds President Gordon B. Hinckley, who died 27 January 2008.


The new world leader of the Church has called to serve with him in the First Presidency, the top governing body of the 13-million-member faith, President Henry B. Eyring, 74, first counselor, and President Dieter F. Uchtdorf, 67, second counselor.
Quotes of God's Living Prophet and Apostles
and Quotes of Recent Living Prophets and Apostles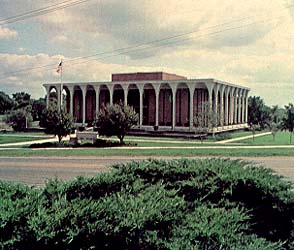 LDS Visitor Center - Independence - Missouri
LDS (Mormon) Presence in Israel since 1968
Brigham Young University - Jerusalem Center
Pres.Howard W. Hunter - A Lion of Judah
1907 - 1995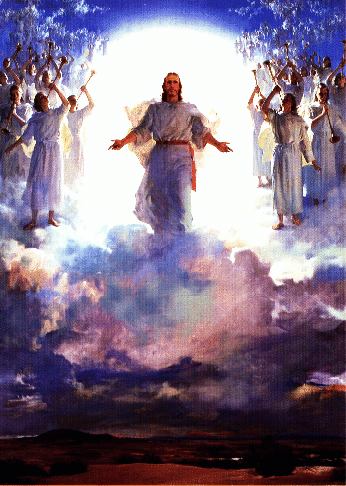 LDS MISSIONS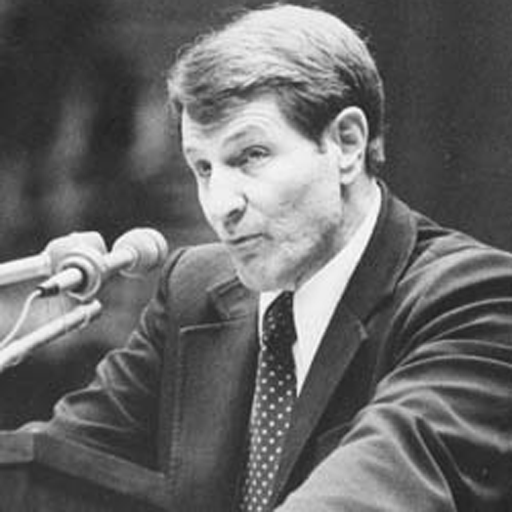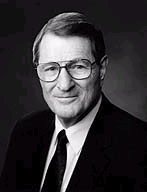 Neal A. Maxwell (1926-2004), Quorum of the Twelve Apostles
Soon, however, all flesh shall see Him together. All knees shall bow in His presence, and all tongues confess His name. (See D&C 76:110–11; Philip. 2:10–11.) Knees which never before have assumed that posture for that purpose will do so then—and promptly. Tongues which have never before spoken His name except in gross profanity will do so then—and worshipfully.

Soon, He who was once mockingly dressed in purple will come again, attired in red apparel, reminding us whose blood redeemed us. (See D&C 133:48–49.)

All will then acknowledge the completeness of His justice and His mercy (see Alma 12:15) and will see how human indifference to God—not God's indifference to humanity—accounts for so much suffering.

Then we will see the true story of mankind—and not through glass darkly. (See 1 Cor. 13:12.) The great military battles will appear as mere bonfires which blazed briefly, and the mortal accounts of the human experience will be but graffiti on the walls of time.

Before that reckoning moment, however, both your ministry and mine will unfold in the grim but also glorious circumstances of the last days.

Yes, there will be wrenching polarization on this planet, but also the remarkable reunion with our colleagues in Christ from the City of Enoch. Yes, nation after nation will become a house divided, but more and more unifying Houses of the Lord will grace this planet. Yes, Armageddon lies ahead. But so does Adam-ondi-Ahman!

Meanwhile, did not Jesus tell us what to expect by way of heat in the final summer? Did He not also say that He would prove our faith and patience by trial?

Did He not provide needed proportion when He spoke of the comparative few who will find the narrow way leading to the strait gate? (See Matt. 7:13–14.) Did He not also say that His Saints, scattered upon all the face of the earth, would, in the midst of wickedness, commotion, and persecution, be "armed with righteousness and with the power of God," for He is determined to have "a pure people"? (1 Ne. 14:12–14; D&C 100:16.)

His work proceeds forward almost as if in the comparative calmness of the eye of a storm. First, He reigns in the midst of His saints; soon, in all the world! (See D&C 1:36; D&C 133:2–3.)

So as the shutters of human history begin to close as if before a gathering storm, and as events scurry across the human scene like so many leaves before a wild wind—those who stand before the warm glow of the gospel fire can be permitted a shiver of the soul. Yet in our circle of certitude, we know, even in the midst of all these things, that there will be no final frustration of God's purposes. God has known "all things from the beginning; wherefore he prepareth a way to accomplish all his works among the children of men." (1 Ne. 9:6.)

Humbly, therefore, I promise to go whithersoever I am sent, striving to speak the words He would have me say and acknowledging in the tremblings of my soul that I cannot fully be His Special Witness unless my life is fully special. I close with pleadings from the hymn "O, Divine Redeemer!" which pleadings are my pleadings:

Ah! turn me not away, Receive me, tho' unworthy, … Hear Thou my cry, … Behold, Lord, my distress! … Thy pity show in my deep anguish! … Shield me in danger, O regard me! … O, divine Redeemer! … Grant me pardon, and remember not, remember not, O Lord, my sins! … Help me, my Savior!

(Charles Gounod, New York: G. Schirmer.)

Neal A. Maxwell, "O, Divine Redeemer," Ensign, Nov. 1981, 8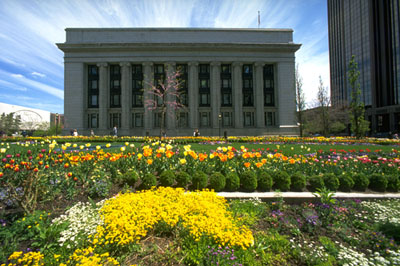 The Church of Jesus Christ of Latter Day Saints
LDS Church Headquarters - Salt Lake City - Utah - USA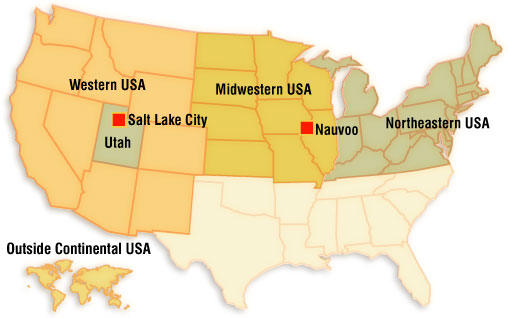 Webmaster - Ephraim Signal - Ot Ephraim Jerusalem Holy Land Publishing
All Rights reserved - 2005 - 2006 - 2012
Legal Disclaimer: Ephraim Signal is a private, pro LDS web-site.
The Webmaster assumes no responsibility for external link content.

Some Observations are personal and do not claim accuracy

Please refer to the offical LDS site for official church policy or doctrine !
Locations mentioned are biblical locations and references and do NOT reflect any present political
affiliations or preferences with regards to the Middle East or the Holy Land in particular

The reference to " ZION's expansion " refers to the increase of the "Pure in Heart" - a positive outlook leading to World Peace
It is not a geographical dimension but a spiritual one and does not refer to Zionism or Zion for the gathering of the Jewish People.
This Site is not intended to offend neither Judasim nor Islam nor any other Religion

LDS Missionary Work is carried out world-wide but excludes Israel and the Islamic Countries !



e-mail: ephraim_signal@yahoo.com




Update: 31-March -1 April 2012 - 182th Gen Conf - Salt Lake City


Background Music: " Rock of Ages " - &copy - Mormon Tabernacle Choir - Temple Square - Salt Lake City - Utah - USA


---
---